2014 Ram 1500 | Sport Trim | Redwater, AB
Check out the 2014 Ram 1500 Sport from Redwater Dodge. This pre-owned unit is fully-loaded with the Sport Package and comes complete with colour-matched front and rear bumpers.
Light up the night with projector-style lenses and fog lamps. The active air grille system enhances efficiency while the four- and seven-pin wiring and hitch receiver adds capability to this truck.
Running boards offer easier entry while 20-inch rims have you rolling along in style. This model comes with a tonneau cover while parking sensors make backing up smooth and straightforward.
Inside the 2014 Ram 1500 Sport, you have heated and cooled seats with a full leather interior. A heated steering wheel keeps your hands warm in the winter while the proximity entry allows fast access without hunting for your keys. Also included on this model is a sunroof and an 8.4-inch touchscreen. With four drive train options, you have all the power you need only when you need it.
Powered by a 5.7L V8 engine, the 2014 Ram 1500 Sport offers outstanding performance. It's paired with an automatic transmission for smooth handling.
If you're looking for a great deal on a pre-owned truck, stop in to Redwater Dodge and check out the inventory. Take this 2014 Ram 1500 Sport for a test drive and find out more. Drive away in a new pre-owned unit from Redwater Dodge today.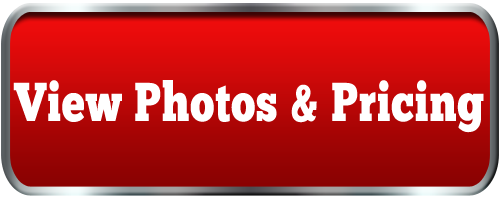 Video Transcript
Good morning, potential customers out there in Internetland. Travis here from Redwater Dodge, coming to you live from our Express Lane. We're going to be going over one of our awesome pre-owned units. It is a 2014 Ram 1500 Sport.
Obviously, you have the colour-matched front and rear bumpers, seeing as that comes with the Sport Package. Big and bright projector-style lenses, Lexan-coated headlights, not going to chip or crack or anything like that. Ram active air grille. Fog lamps down there. 20-inch Sport rims on Goodyear Wrangler all-terrain tires, plenty of tread life left. You've got your cab-length black running boards here. Colour-match mirrors there which are heated as well. Proximity entry, so as long as you have the fob on you, you can get in and out of the vehicle and lock it by pressing this button here. Then, unlock by putting your hand in here.
Come around here. Like I said previously, it is a full jam, you've got the power folding mirrors, power pedals, 8.4-inch touchscreen, satellite radio, 8-speed transmission, sunroof, full leather interior. The seats are heated and cooled; the steering wheel's heated as well. Perfect for winter, that just randomly decided to come back around and really upset me. Gear up, gear down for towing. If you're going up a hill, you can drop down a gear and keep your rpms nice and high. Not going to have to worry about dropping too much speed there. Four drivetrain options: you've got two-wheel drive, four-wheel drive auto, four-wheel lock and four-wheel low if you get really stuck.
Full-sized Crew Cab, all the room in the world. It's got the upgraded Alpine stereo, so the other side of the seat is going to fold up as well and there's going to be a nice little amp and a subwoofer there. Little bit of storage underneath, in-floor storage as well. What you decide to put in there is your own business, just don't tell me you're going to be putting beer in there. These are actually removable, so you can take them out and spray them with a garden hose and they're good as new. For when those beers you're not supposed to be putting in there explode.
Tonneau cover, super nice feature to have, especially in the winter. Utility does lock, so no one's going to be able to get it out or they'll physically have to cut through there like Rambo to find out what you have in the back. Parking sensors in the front and the rear. You will notice some small stuff here, but we are a full-disclosure store so it's not something I'm going to try and hide from you.
Fully-equipped with the towing package. You've got four and seven-pin wiring as well as the receiver. You can essentially you can pull any bumper trailer. You're backup camera tucked safely away in the tailgate there. Spray-in bedliner as well, every option.
We're going to go over some paperwork while I have you. We'll go over the CarProof and the AMVIC inspection. The tires are brand new and everything else is listed as compliant, signed off by one of our master techs on the ninth of February. 70,348km, just about five km out from that now.
Take a look at the CarProof. Nothing reported, no accidents or damage records found, so there's no large insurance claims or anything like that. Never been declared stolen, no US history. There is condition history, we will go to that. Service records dating back to December 19, 2014. All the way up to November 21, 2015. You've got about a year's worth of service records, guys.
For more information on this truck or for more in-depth look at CarProof, visit our website, redwaterdodge.com. Take a look at our new site. We try do our best to keep our new trades and stuff like that updated on there, for a bit of a feel for how we operate this store or a look at what people are saying about us and what they think, visit our Facebook page, just Redwater Dodge. Our blog, visitredwaterdodge.com. For any pressing questions, you can always email sales@redwaterdodge.com. Better yet, give us a shout down here at the store 780-942-3629. Thanks for watching, guys. Look forward to doing another one.
Sales Team
Redwater Dodge